For many hotels, it is possible to get a nightly rate much cheaper than what they advertise publicly. These "secret" rates are only available on a few opaque booking sites that create partnerships with these hotels. The catch is you won't see the name of the hotel until after you pay for it.
Think about it, this creates a win-win for hotels. They get to fill empty rooms with paying customers while still advertising full market rates for anyone who walks in or people specifically looking for their hotel.
Here are 4 of the different places you can find these great hidden rates.
Hotwire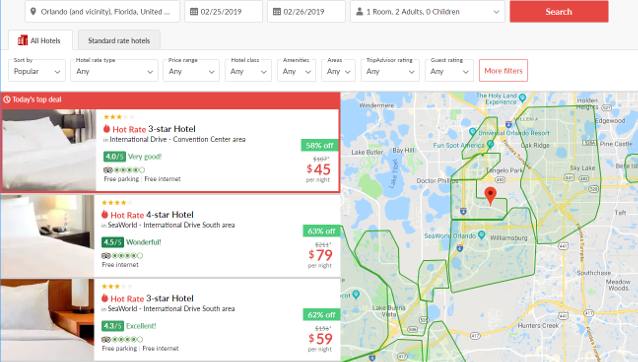 Hotwire was one of the first to develop the opaque booking technique, and it's also one of today's strongest. Hotwire definitely has the largest inventory of un-named hotels. You can find cheaper than market rate in even small cities and many international destinations.
Another benefit of using Hotwire is the around 60% off when booking in popular locations during the off season. Don't expect much discount at popular times when hotels are at or near full capacity. It's also great for last minute booking. You can get one of their discount hotel deals anytime on the same day as booking.
Even though you won't see the name until after you pay for a hotel, it's easy to figure out the hotel's name ahead of time.
Priceline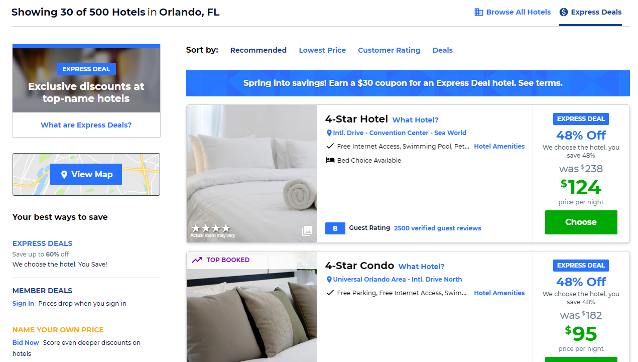 The second big name in online mystery hotel bookings is Priceline. You may remember back in the day you could "Name Your Own Price" for rooms on Priceline. You still can, although Priceline has been hiding this functionality lately. There are plenty of other reliable methods to get discount rates, Including Priceline's Express Deals.
Priceline is a great alternative to Hotwire. Whenever booking, I always check both because really either one could have a lower rate for the area you want. Both are also long-time players and very reliable.
lastminute.com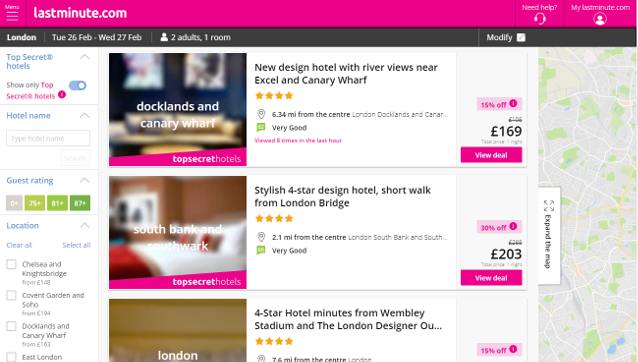 Lastminute.com is another site where you can find mystery hotel deals, which they call Top Secret® Hotels. This is definitely a more European focused site where you will find the most deals in cities like London, Paris, or Amsterdam. They do still have some inventory in popular US destinations like Las Vegas or Orlando.
I like to use Lastminute anytime I'm traveling in Europe because it's popular with the locals, it's reliable, and they have pretty good deals. Be sure to remember the conversion rate for US Dollars into Pounds.
lastminutetravel.com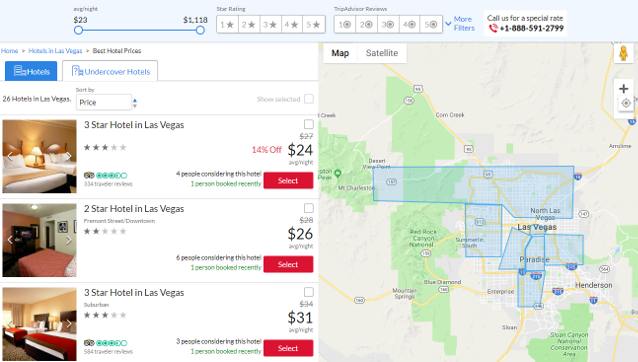 The least known, but still a classic, is Lastminutetravel.com. Even though you might not have heard about them, they have boon booking hotel rooms for over 10 years.
LastMinuteTravel's inventory might not be the largest but they do have "Undercover Hotels", which is similar to the un-named hotels on other sites. The discounts might not be the highest, but they are still better than retail and since they have completely different inventory from the other places, you could find a specific hotel here you couldn't find elsewhere.
Opaque Hotels are gaining popularity
In recent years more and more people have been booking rooms without knowing the name. As people get more comfortable with this way of booking the big players expand their inventory of missing named hotels. This is great for us who are always on the lookout for deals. More competition in this market will drive prices even lower. As long as you're flexible and don't care too much on picking a specific hotel, these are great sites to help you get more bang out of your hotel buck!